Entertainment
Rape Allegation : I have never been and will never be a rapist – Peruzzi declares
In the wake of the rape and sexual assault that has been buzzing on social media over the last few days, a lady has taken to Twitter to allege that popular DMW recording artiste, Peruzzi raped her 8 years back.
The lady in her allegation gave in details how the alleged rape happened.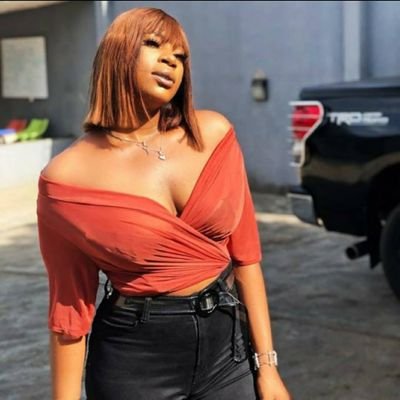 According to the lady, at the time, she'd accompanied a friend named Aisha to visit the singer in the blocks of flats popularly called 1004. She revealed that at that particular night, Peruzzi tried to touch her in the room she was sleeping in with Aisha but she refused.
She shared how she changed location and went to the parlor downstairs and while she was there, Peruzzi came again after she had dozed off and allegedly tried touching her. She continued by saying that she objected but he forcefully shifted her underwear and raped her.
She said she never reported to anyone because she was scared and because her parents didn't know she was in Lagos.
Peruzzi has not reacted to the allegations yet.
Her tweets below;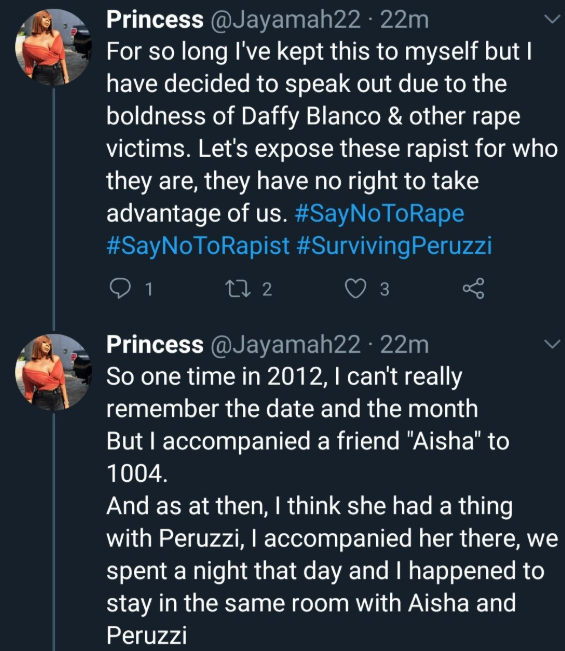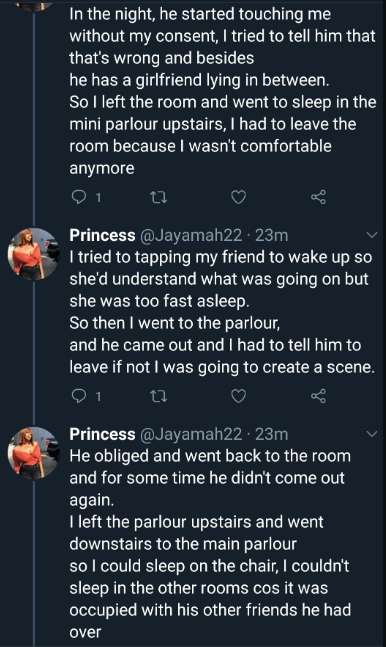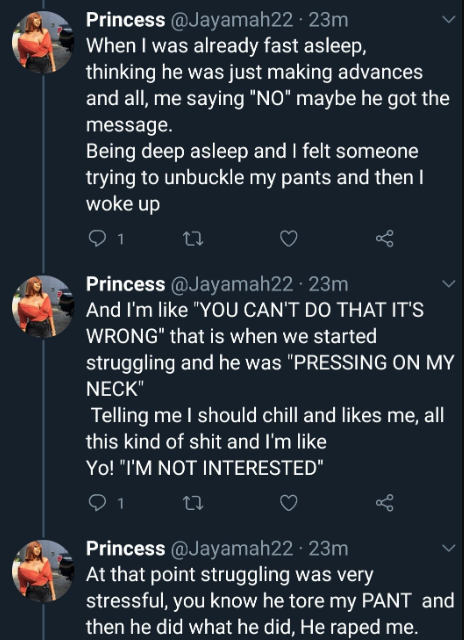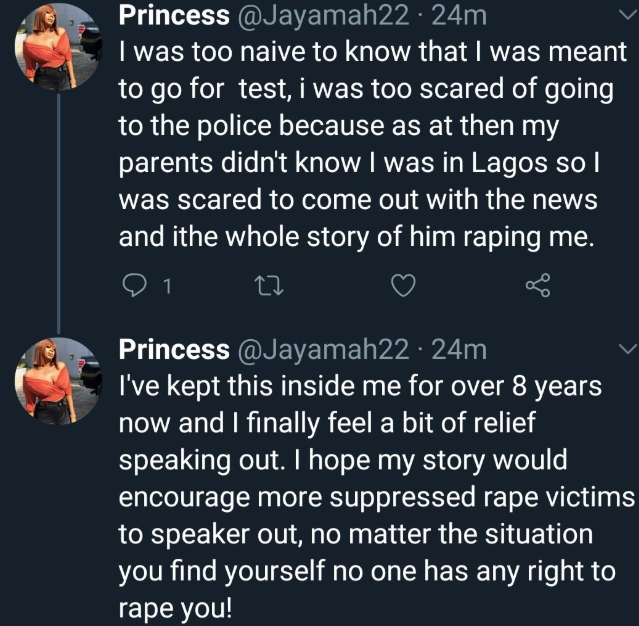 Nigerian Singer, Peruzzi has finally reacted to the rape allegation that was leveled against him.
Earlier today, a woman took to Twitter today to accuse Peruzzi of rape. The woman claimed she followed a friend named Aisha to Peruzzi's house and, at night, while everyone was asleep, Peruzzi raped her. She said she tried to wake Aisha up but she was fast asleep.
However, in what seems like a bold statement to refute the rape allegations, the DMW recording artist declared on twitter that he has never and will never be a rapist.
His tweet reads ;
MY NAME IS OKOH TOBECHUKWU, I HAVE NEVER AND WILL NEVER BE A RAPIST